This page is designed to provide information and knowledge to members on different aspects of boating.
Come here regularly for new articles or submit one through our contacts page for inclusion.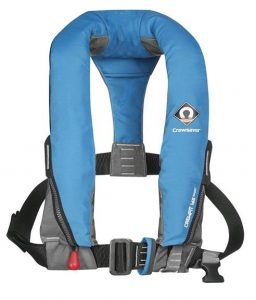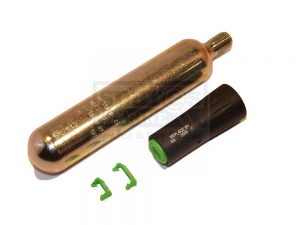 When was the last time that you checked your life jacket? 
If you have an automatic life jacket the cartridge which contains a substance which will 

dissolve

 if you and the life jacket enter the 

water firing the jacket

 has a limited life, normally about two years.  The cartridge will have an expiry date printed on it.  Manufactures often suggest when you replace the cartridge you also replace the CO2 

cylinder, in any case you should periodically check the cylinder for damage and weigh it to confirm it weighs what it should, the weight will be printed on the cylinder, this confirms no gas has escaped.
Most jackets have two green indicators, a green clip on the side of the firing mechanism and a green disc on the bottom of the automatic cartridge (manual life jackets normally just have the clip), if either is missing it indicates the jacket has been fired and the CO2 cylinder is probably empty.
You should also unfold your jacket and check for any signs of wear or damage, inflate the jacket, either by firing it if you are going to replace the gas cylinder or manually, 

modern materials mean there's no danger of the insides of the bladder sticking together with moisture from your breath, but you may still prefer using a bicycle pump, leave for 12 hours and check for leaks. Never use anything like a compressor to inflate the jacket the valves are fragile.  Deflate the jacket, normally by putting the dust cap into the tube upside down which will open the 

valve

 and carefully fold back up (the most difficult job!)
It is normally very easy to replace cartridge and cylinders or to rearm the jacket after firing, rearming kits cost about £20, money well spent to ensure your life jacket works as it should.
What level you choose to winterise your boat is always a difficult decision, it depends if you plan to use the boat in winter, how close you live to the boat (enabling you to keep an eye on it) and if any other out of water maintenance is due. This means that you can take advantage of our winter lift/storage/service offers. Below are 3 options, the only 100% guarantee against frost damage is option 3.
In the majority of cases your boat engine uses the river water to cool it. This water can freeze, expand and cause severe damage within the engine cooling system.
If you plan to use the boat over winter, we would at least recommend fitting tube heaters in the engine room, block off the engine room vents and possibly cover the engines with an old duvet / sleeping bag etc but remember to remove these before starting the engines. Obviously, this is the lowest form of protection and may not be enough in severe conditions, it is also completely reliant on constant 240V supply, something that cannot be guaranteed
If you still want to stay on the boat throughout winter but not go out in it, then the engine system can be flushed with antifreeze, however, depending on the type of engine you have, river water can 'back flush' through the system diluting the antifreeze mixture, Seacock & intake pipes can split meaning the boat could fill with water and potentially sink. Whilst this is unlikely to happen, it is not impossible, this is why we do not guarantee against frost damage if the boat is in the water.
If you have your boat lifted ashore, the engine can be completely drained down and flushed with antifreeze, with no danger of 'back flush' or sinking. This way we can fully guarantee against frost damage.
Outboard engines are slightly different and should self-drain, as a result, no specific winterisation is required, it is good practice to spray with fogging oil if you don't plan to use over the winter.
Fresh water and air conditioning systems should be drained down and water pumps disconnected, holding tanks emptied and toilet systems flushed with antifreeze.