Boating out of lockdown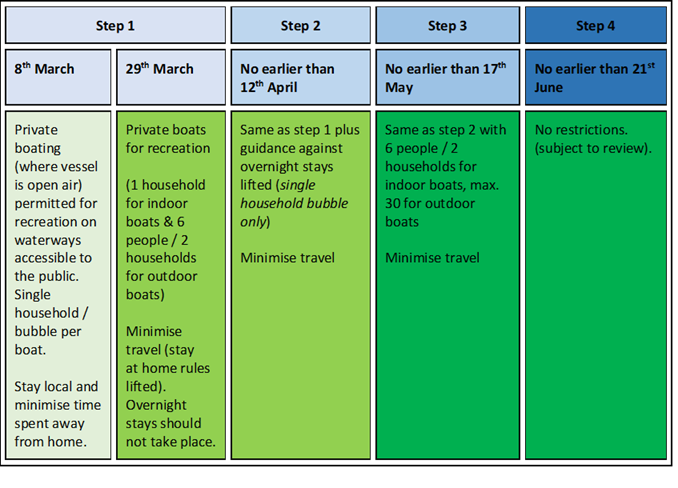 COVID-19 A Message from the Commodore and Committee 
Covid 19 has now been with us for a full year and it still continues to disrupt our daily lives. However, with the vaccination programme in full swing, perhaps we can see a chink of light ahead.
The Boat Club will continue to arrange First Friday Club Nights on the first friday of each month with a selection quizzes and guest speakers. These club nights will be conducted using Zoom meeting technology (details of which we have already posted on the web site).
This will take us through to the end of May when we will reassess the situation in the light of government restrictions.
We hope to be able to restart our cruising programme in June/July and look forward to meeting up with everyone again.
In the meantime please stay safe.